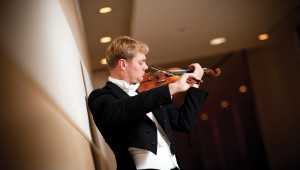 Fort Worth Weekly
We all know classical music as what's traditionally played in the concert hall as opposed to clubs or stadiums, but Classical music (with a capital "c") is specific to Western music written in the 18th and early 19th cent...
Van Cliburn gold medalist Alexander Kobrin brought an inquisitive, authoritative touch to some semi-obscure music at the Caruth last weekend.


Stage
The Van Cliburn International Piano Competition has sifted through a lot of talent over the years, with most winners falling somewhere between the scholarly intensity of Radu Lupu and the sweeping romanticism of Olga Kern. But ...