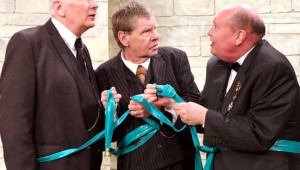 KRISTIAN LIN
WED ▪ 9 Russian conductors don't often try their hand at Italian opera, but the estimable Semyon Bychkov headed up the Met's production of Verdi's Otello in 2012. You can see an encore broadcast of that performance toni...
To the editor:


John Q. Public
To the editor: Thank you so much for allowing me to grace the cover of your newspaper ("Weapons of Choice," Dec. 23, 2009). It's quite an honor. I've lived in Fort Worth my entire life, and I've re...
Listen Up
Alan Jackson may be one of a few current country music stars whose careers will last longer than a frozen margarita or one of those fruity drinks with umbrellas.