Posts Tagged 'homelessness'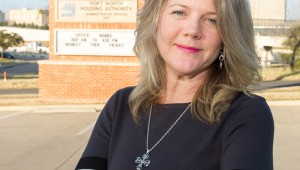 A county coalition is injecting fresh ideas and funding into the homelessness debate.


EDWARD BROWN
The facts on homelessness in and around Tarrant County aren't encouraging: The total number of homeless people rose by 13 percent in the last two years. Owners of homes and businesses near the Lancaster Avenue corridor are gr...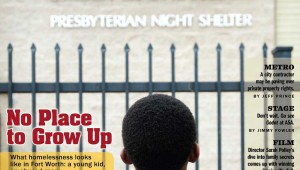 What homelessness looks like in Fort Worth: a young kid, an abused mom.


EDWARD BROWN W/ PHOTOS BY ROBERT HART
As the school bus pulls up at its regular stop on East Lancaster Avenue, not just a handful but a whole crowd of elementary students pile in. When the bus pulls away,  it reveals a sign that had been hidden by the kids. It say...