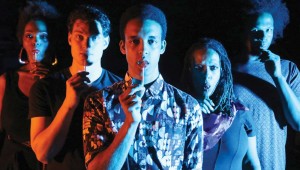 We review very different shows in Bootycandy and An Iliad.


Kristian Lin
Since my other duties at this publication leave me too busy to go to stage shows on a weekly basis, I thought I'd take the opportunity to take in both of the plays currently running at Stage West and write them up for you in ...
BIG TICKET
So much of art history in the 20th century can be seen in the work of Romare Bearden. Born in Charlotte in 1911, the artist started out being influenced by Mexican muralists such as Diego Rivera and José Clemente Orozco before...