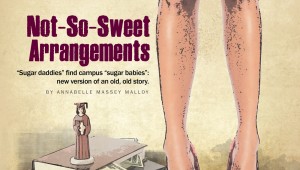 "Sugar daddies" find campus "sugar babies": new version of an old, old story.


ANNABELLE MASSEY MALLOY
You need to know I don't think there's anything wrong with it," the 60-ish man is saying, while insisting again that his identity be protected. He's pushing scrambled eggs around on his plate at a chain restaurant on Un...