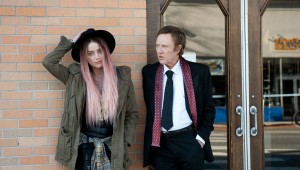 Kristian Lin
Opening night of this Lone Star Film Festival under its new management saw changes off the bat. The first film of the fest was screened at Four Day Weekend Theater instead of the usual AMC Palace. Programming director Charles R...
A Euless filmmaker splits time and space in his feature debut cop thriller.


Kristian Lin
When Russ Pond was a boy, he played around with an 8mm camera and made home movies with his brother.
The Show
While many of us while away the hours worrying if our 401(k)s are diversified enough, people in the African nation of Sierra Leone are still dealing with the after-effects of a mindblowingly horrific civil war that ended in 2002.