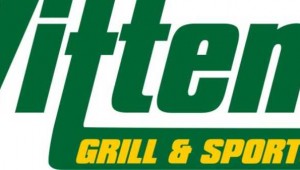 LAST CALL
Like Arlingfun, the Mid-Cities tend to receive an unfair amount of disdain, especially from people who live in Fort Worth. People like me, for example. Contempt, however, is relative. For every one Cowtowner looking down his or...
Jeff Prince
Cities surrounding Fort Worth, including Grapevine, Hurst, Colleyville, Denton, and Flower Mound, are looking at tougher ordinances on gas drilling. In Fort Worth it's business as usual. The city's Ethics Review Com...
But Chef-owner Thippawan Phasavat's Hurst eatery is big on flavor.


Jimmy Fowler
There are a couple of things missing from the tiny, family-operated Thai Thippawan restaurant in a Hurst strip mall.
Big Ticket
Late November is usually a sleepy time for local theatergoers, with all the companies putting on cozy holiday fare, occasionally punctuated by some spikier stuff like The Santaland Diaries.