Posts Tagged 'immigrants'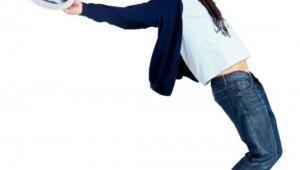 KRISTIAN LIN
THU ▪ 3 Unfamiliar theatergoers will find the stage musical version of Footloose to be a different animal from either the original 1983 film or the 2011 remake, with well-known songs from the soundtrack sung by characters ons...
Big Ticket
Maybe Galveston Island would be as famous as Ellis Island if some foreign government had thought to put a landmark like the Statue of Liberty over there. Nevertheless, the Texas port has a proud history of welcoming immigrants ...
Immigrants help Uncle Sam fill the ranks — with citizenship as a reward.


MARY SPICUZZA, ERIC GRIFFEY, and JEFF PRINCE
As far back as he can remember, Oscar Reyes had wanted to be in the United States military. As a young boy growing up in Woodward, Okla., he often fantasized about it.