Posts Tagged 'intermission'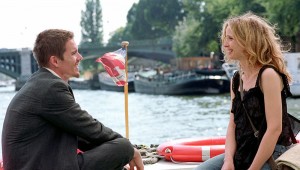 Kristian Lin
The end of the year is a time to look back, and most movie critics are content to compile a Top 10 list for the year and be done with it. I thought I'd re-rank the movies of 2004 and see whether time, age, the culture, or any...
Big Ticket
It's taken over a year to put together, but the Fort Worth Opera's new festival format will be unveiled Saturday with a performance of Puccini's Madame Butterfly in Bass Performance Hall.
Big Ticket
The KinoMonda film series at TCU does something unprecedented this Wednesday. The organizer is presenting a double bill of movies from across the Atlantic, markedly different in tone but both containing multitudes of characters...