Posts Tagged 'Johnson County'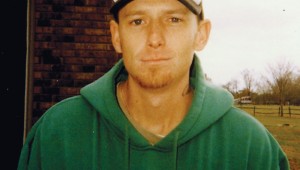 Ryan Peucker wound up with more jail time than most murderers.


Peter Gorman
On June 26, 2014, grand jurors in Cleburne handed down 91 indictments. One of them was for Ryan Andrew Peucker, indicted for possession of a controlled substance. Peucker's mention was just a line on a long list that included...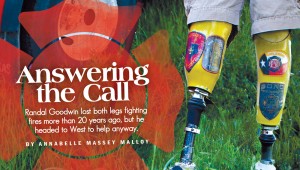 Randal Goodwin lost both legs fighting fires more than 20 years ago, but he headed to West to help anyway.


ANNABELLE MASSEY MALLOY photos by Mike malloy
When Randal Goodwin heard the rumble outside his home in rural Cleburne, just before 8 p.m. on April 17, he thought it was thunder. "We were edgy," Goodwin said. "We were still reeling from the Boston bombing on Monday an...
Jeff Prince
From the sad but funny file: Sharon Wilson, aka "Texas Sharon," posted this photo on her Bluedaze web site this morning: This is near a Johnson County road where gas drillers have flocked in recent years.