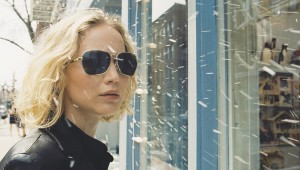 Reviews of Joy, The Big Short, and The Danish Girl.


Kristian Lin
As is the case most Christmases, this week has tons of movies dropping into the multiplexes for the holiday, so I'm publishing a guide to the most notable ones. You cannot ever relax around Jennifer Lawrence. She's always b...
This comedy feels longer than a quickie marriage and is more embarrassing.


Kristian Lin
Five years ago Ashton Kutcher starred in a dire romantic comedy called Just Married, one of those movies that tries to present marriage as horrible but instead winds up portraying its married characters as such horrible people ...
Listen Up
Samuel James' version of the blues mixes tradition, sly humor, and a knowing wink with a steady, almost hypnotic acoustic beat.