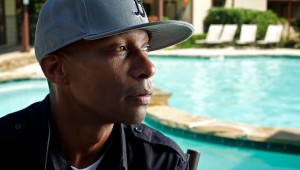 Chicago native and former drug dealer Kyeyote stalks the Fort's rap scene.


MATTHEW McGOWAN
Kye Harry, a Chicago native and relative newcomer to Fort Worth's rap scene, got his stage name over a few lines of cocaine a little over a decade ago in his hometown. Harry was dealing the drug then, and a regular customer s...
Hearsay
In an old-school rap song battle, I'm pretty sure there's one tune that trumps them all. But I'm not going to tell you here. Just know that if you ever challenge me, my song's eventually going to land on your head with ...