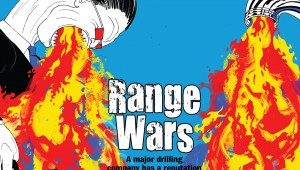 A major drilling company makes its rep with aggressive tactics against critics.


PETER GORMAN
When Ron Gulla, a heavy-machinery salesman, leased the mineral rights on his Pennsylvania property in 2002, he said, he was told that standard vertical gas wells would be drilled and that in exchange for allowing the work, heâ€...
Static
The Texas Railroad Commission didn't respond in time to get their comments in last week's cover story on environmental threats and strategies in shale drilling ("Greening the Gas Field?" Jan. 6, 2010). (...