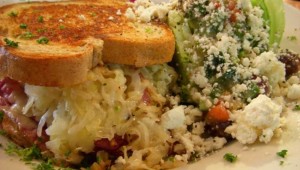 CHOW, BABY
Speaking as someone who was pretty much raised by television, I enjoy a good spinoff as much as any other over-stimulated, glassy-eyed child of the '80s. Some shows were prolific in their spinoffs — Happy Days is rivaled on...
The new West Magnolia eatery's fancy fare lives up to the hype.


LAURIE BARKER JAMES
The small storefront on Magnolia Avenue has been getting a lot of attention from local foodies: Vance Martin and Martin Thompson have more collective cachet than almost any other duo in town. Martin's Lili's Bistro, just up...