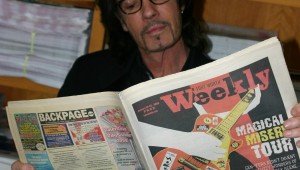 Jeff Prince
Gosh, Rick, we thought you liked us. But you come to North Texas, hang out with our next door neighbor for two days of music and fun, and don't even stop by for a quick hello? Really? It seems like only yesterday that you...
CAROLINE COLLIER
When Luke Wade sits down to write a song, he often starts with nothing more than a melody. A cappella, he can concentrate on a simple vision, a concise emotion. The music comes later.
Kristian Lin
"Do you ever feel like a fuck-up?" So inquires recent high-school grad Luke Shapiro (Josh Peck) of his psychiatrist, Dr. Jeffrey Squires (Ben Kingsley).