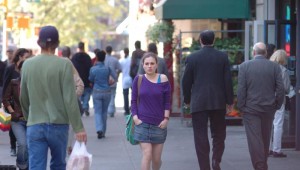 Kristian Lin
I missed Kenneth Lonergan's Margaret during the one week it played at the Angelika in Dallas last fall, and I never received one of the awards screeners at the end of the year, so I didn't get to see this drama unti...
Margaret Thatcher is lost in this hazy political biography.


KRISTIAN LIN
More than 20 years after she left office as Prime Minister of Great Britain, Margaret Thatcher now enjoys a much higher reputation in America than in the country over which she ruled. This is curious, though not so surprising. ...