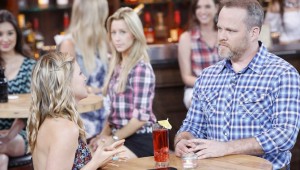 Static
If you're ever looking for a wingman, consider Fort Worth resident Ronnie White. Thanks to the man's impressive cerebrum, he can recall women's names and phone numbers like nobody's business. (It's probably not his bu...
Chow, Baby
According to its college smoochie and still good pal — see, it can happen — Chow, Baby spent a significant portion of its U-years at the original Chuy's, on Barton Springs Road in Austin. ("I've been there?" "Yes,...
Amphibian Productions tackles one of Neil LaBute's grittiest plays.


Stage
Playwright-director Neil LaBute generally comes in one flavor — bitterly misanthropic — but his works can be divided between the nasty/grumpy variety and the exhilarating and even moral.