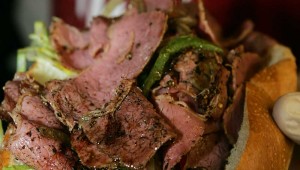 This deli/Italian/Middle-Eastern joint isn't fast, but it sure is tasty.


JIMMY FOWLER
To be honest, Mo Zaben was a little grumpy last Saturday morning when he unlocked the door to start the business day at Mo's Best Eatery, his deli carry-out and Italian/Middle Eastern spot in South Arlington. His place has st...
From the good folks behind the dearly departed 7th Street Station Grill comes M&O, a diner in the best sense of the term.


Peter Gorman
Daniel Badillo and his wife Rose know how to run a restaurant.