Posts Tagged 'photographs'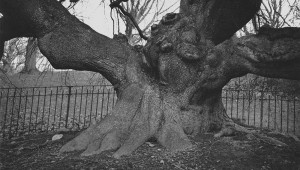 GALLERY
UTA Gallery's shows actually opened more than a week ago, but the opening reception is still Friday at 5:30pm. Here, you can see Philip van Keuren's black-and-white nature photographs as well as Liz Ward's microbiology-in...
Arts Fifth Avenue


Gallery
Fort Worth guitarist Darrin Kobetich, noted purveyor of bluegrazz (that's "bluegrass" and "jazz"), will supply the music at Friday's opening reception of Arts Fifth Avenue's holiday show.
William Campbell Contemporary Art


Gallery
Vibrant colors and strange shapes take center stage at William Campbell Contemporary Art this month.
Gallery 414


Gallery
Household objects dominate the scene in Gallery 414's current show, Domestic Light.
UNT


Gallery
It's the stuff of science fiction. Southlake photog Dornith Doherty went to Norway, England, and Colorado to take pictures of the work of seed banks as they attempt to record and preserve specimens of every plant in existence.
Randy Bacon


Gallery
Gallery 414 will be closed this weekend, but the rest of the week you can catch Randy Bacon's urban and suburban landscapes, as well as Carol Ivey's still-life paintings and photographs.
Gallery
Without light, the only kind of art left is sound installations.
Gallery
We're hearing ominous noises about the UNTArtspaceFW possibly being closed down, with the space to be used by the UNT medical school.
Gallery
Firehouse Gallery hosts two shows this month.
Art
The title of Amon Carter Museum's current archival exhibition is misleading. Instead of 100 Great American Photographs, it should say 100 Great Historical American Photographs. From an artistic standpoint, a lot of the pics a...