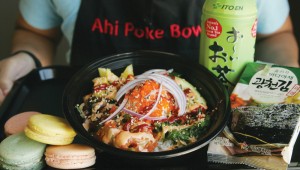 Far away from the ocean, a small Arlington restaurant serves up one of Hawaii's unique dishes.


LAURIE JAMES
In almost every cuisine, there's a dish that's served raw –– like Italian carpaccio, French steak tartare, Japanese sashimi, and Korean hoedeopbap (usually some kind of white fish). To the list of cuisine for culinary r...
With her new album, Fort Worth singer-songwriter Elizabeth Wills intends to inspire listeners rather than bum them out.


JIMMY FOWLER
Singer-songwriter Elizabeth Wills recently relocated to her hometown of Fort Worth after a few years working a non-musical gig in the gorgeous mountain city of Aspen, Colo.