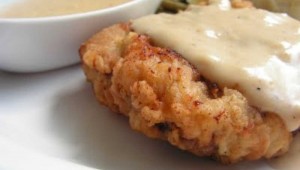 CHOW, BABY
The folks at Portofino Italian Grill (6115 Camp Bowie Blvd.) need an exorcist, fast. When you make the decision to open yet another eatery in a location where the ghosts of several other joints are still hovering, the new place...
Even road construction can't stop Portofino's operatic highs.


Jimmy Fowler
There's a tall, twinkling Christmas tree in the middle of the dimly lit dining room of Portofino Ristorante in Arlington.