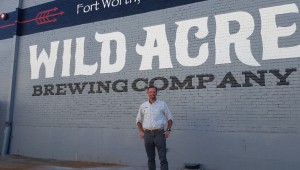 Edward Brown
A lot of folks would love to open their own brewery. Sure, they may be seeing the world through rose-colored glasses. I've talked to enough brewery founders (all of the local ones anyway) enough to know that there's a mount...
High atop East Exchange Avenue in the Stockyards, a motley crew of musos is eyeing the Big Time.


JEFF PRINCE
The Cantina Cadillac's rooftop view is brilliant, although getting up there requires climbing a rickety ladder attached to a wall that's 35 feet high, with nothing but pavement to break your fall.