Posts Tagged 'rangers ballpark'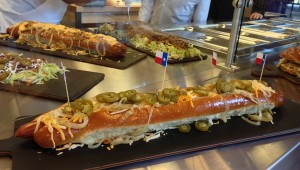 JIMMY FOWLER
I thought any baseball fan who could afford those pricey tickets at Rangers Ballpark would want fancy noshes from the concession stand. You know, something both decadent and preposterously foodie –– say, nachos made with wh...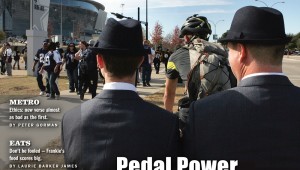 A night among the pedicabbers at Cowboys Stadium


BY ANDREW MCLEMORE, PHOTOS BY LEE CHASTAIN
4:45 p.m. "Hey, you guys ready to roll?" The middle-aged couple who are walking down the sidewalk on Legends Way turn around to match a face to the voice and see a frizzy-haired, blond twentysomething with a toothy smile. H...