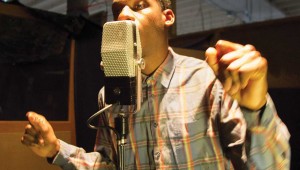 Now that he's conquered old-school R&B — along with at least half the world — what's next?


BY ANTHONY MARIANI
Swaying tempos, ooo-ing backing vocals, splishy-splashy drums, echoing guitars, the mélange trebly yet layered to a heavenly thickness –– Coming Home sounds as if it had been recorded in 1957. Only the 10 tracks that make...
Listen Up
Betty Harris is back.
The Show
During their acceptance speech two weeks ago for winning best jazz artist in the Fort Worth Weekly Music Awards, the guys from Confusatron acted a little, um, confused. Of the category over which they've reigned these past tw...