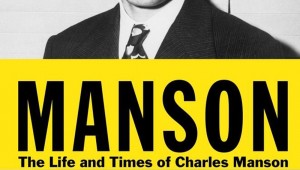 With his new book, Fort Worth's Jeff Guinn brings Charles Manson back down to size.


JIMMY FOWLER
Most people who are even a little familiar with 1960s murder guru Charles Manson know that his apocalyptic worldview was inspired by the New Testament's book of Revelation and The Beatles' lyrically cryptic White Album. Few...
KRISTIAN LIN
WED ? 8 With the school year in session, KinoMonda comes back to TCU. This week's selection is Maria Full of Grace, a steely thriller that follows a girl's journey from Colombia to New York City as a cocaine mule. The film ...
Last Call
I don't know what you were doing the other morning, but I was drinking beer and watching The Price is Right.
Big Ticket
When it came out in 1980, Airplane! was considered frenetically paced for a comedy film.