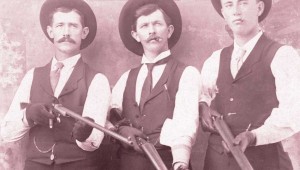 Written in Blood tells the stories of local lawmen at the turn of a different century.


EDWARD BROWN
Plot twists, murder, and suspense aren't the territory of fiction alone. Written in Blood: The History of Fort Worth's Fallen Lawmen, Volume 2 is a vivid recounting of a pivotal Fort Worth era, told through the stories of 1...
Big Ticket
The week's most interesting local events are in Denton, so gear up for the I-35 drive and hope the ice is gone.