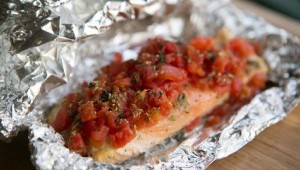 Fort Worth Weekly
Two of my dreaded … that is, my beloved nieces, ages 10 and 12, came over to Casa de Chow, Baby for dinner recently. Their mother, my dear ol' sis, has the two monsters well on their way to childhood diabetes, thanks to a s...
Longtime friend Ellen Sweets remembers her days in the kitchen with the famous journalist.


LAURIE BARKER JAMES
As a fledgling journalist at Arlington's Young Junior High School, I got to have lunch with Molly Ivins. The legendary writerly rabblerouser who died of breast cancer in 2007 at the age of 62 had previously, famously worked f...
In his new book, Robb Walsh dispels many popular notions of cowboy cuisine, starting with the cowboys themselves.


Dan McGraw
Cookbooks still sell pretty well, but the business has changed mightily in recent years.