Posts Tagged 'redevelopment'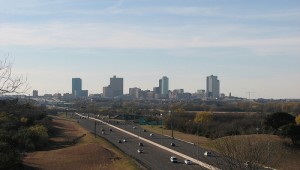 Andrew McLemore
After an Oklahoma city councilman visited Fort Worth in April to check out the city's progress on redevelopment of its urban core, the city's officials have decided to study how Cowtown and Charlotte, N.C., managed ...
Developers want to cash in on the modest near-Westside neighborhood.


JEFF PRINCE
What was supposed to be a feel-good meeting between an urban developer and a few friendly residents in the Linwood neighborhood was instead turning into Custer's last stand.
WALTER H. WILLIAMS III
As board chairman of the Near Southeast Community Development Corporation, I appreciated Fort Worth Weekly's recent article about the city housing department ("Falling Down, Getting Back Up," Oct. 21, 2009). B...