Posts Tagged 'riverbend estates'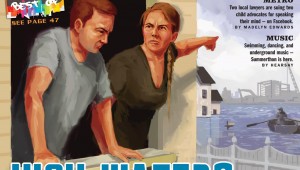 Lost livestock and unpredictable flooding are forcing Eastsiders to find the cause of the Trinity River's erratic behavior.


Edward Brown
The rain began lightly. Julie Amendola knew to keep a watchful eye on the nearby Trinity River. Heavy rains had been causing it to swell so much that it would gush over the banks and onto her ranch. Located a few miles east of ...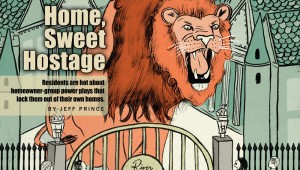 Residents are hot about homeowner-group power plays that lock them out of their own homes.


Story and photos BY JEFF PRINCE
Bullets sliced into Tim and Becky Morton's east Fort Worth home after a drive-by shooting in 2009. It was a terrifyingly close call — police dug bullets from the walls in the children's room afterward. No arrest was ever ...