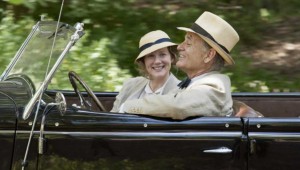 This tepid comedy longs for a bygone, less intrusive time.


KRISTIAN LIN
Unadventurous and ultimately forgettable, Hyde Park on Hudson played at the Lone Star Film Festival last month to an appreciative reception, and it begins a regular theatrical run in North Texas this weekend. Based on a stage p...
Our most basic social programs are under attack.


GRAYSON HARPER
Boy. Lately I've been having this eerie feeling of waking up in a strange place.
JEFF PRINCE
Residents on Roosevelt Street felt like they'd been blindsided by a burly linebacker after Arlington city officials announced in August that they would begin charging $25 a car for parking on city-owned lots during Dallas...