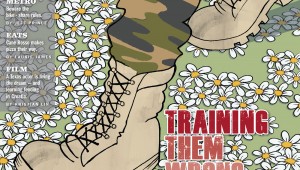 A local ROTC instructor has been charged with having sex with a student. And that's not all the story.


ERIC GRIFFEY photos by Lee Chastain
On Jan. 14, Andres Javier Vianes, an ROTC instructor at Diamond Hill-Jarvis High School, turned in his letter of resignation to the Fort Worth school district. His reasons for resigning, he wrote, were "personal health issues...