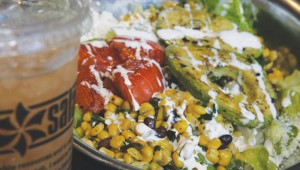 On its way to conquering the world, this Dallas salad chain stops in Fort Worth.


Kristian Lin
I have a leg up when it comes to reviewing Snappy Salads. I've been eating at one of its Dallas locations for years. The one at the NorthPark Mall food court is perfect for dining before a movie screening at the theater a few...
Chow, Baby
Chow, Baby had decided last summer that it hated hated hated the new Arlington Highlands shopping center at Matlock and I-20, not just because it calls itself a "lifestyle center" but because Chow, Baby could never ...