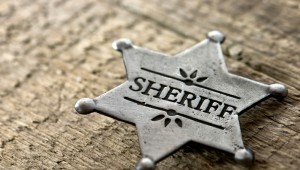 Static
We wanted so much to be able to tell you who your sheriff is today. Alas, votes cast in the runoff election between incumbent Sheriff Dee Anderson and challenger Bill Waybourn were still being tabulated at press time. This mean...
Abuses by law enforcement are giving Johnson County a black eye.


Peter Gorman
When Patsy Keifer got busted for DWI while sitting at the side of a country road in her broken-down Chevy pickup, it didn't surprise her.