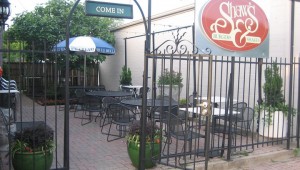 (After 3:30 p.m.)


Last Call
As you may have heard, the Near South Side is really blowing up. From The Boiled Owl Tavern (where I tend bar) to the eagerly awaited debut of Live Oak Lounge & Music Hall, the neighborhood around West Magnolia Avenue is qu...
Everything's classy, colorful, and tasty at this new Near Southside sushi joint.


LAURIE BARKER JAMES
The original Shinjuku Station in Japan is one of the largest train stations leading in and out of bustling Tokyo. The similarly named new restaurant on the Near South Side features photos of subways and subway memorabilia scatt...