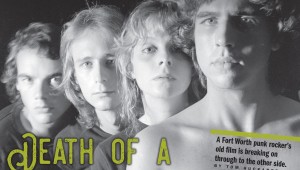 A Fort Worth punk rocker's old film is breaking on through to the other side.


TOM HUCKABEE
Jonathan Demme got me thinking about Jim Morrison the other day. I first met Demme, the great American auteur, in 1982, about a year after I graduated from film school at the University of Texas at Austin and moved to Hollywood...
Baby, Knocked Up raises its share of laughs but falls short of the hype.


Kristian Lin
For months, Knocked Up has been the subject of deafening internet buzz, hotly anticipated as the funniest movie of the summer, or even the entire year.