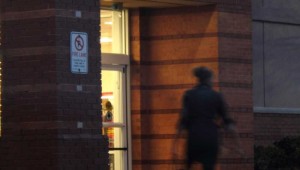 One SMU panel has found him "guilty," another "not guilty"


By Natalie Posgate, Brooks Igo. and Patricia Boh
Editor's note: Fort Worth Weekly has reported several times over the last several years about controversies regarding the reporting and handling of crime on college campuses, in Texas and nationally. Included in that coverage...
Big Ticket
This year marks the 200th anniversary of the births of both Frédéric Chopin and Robert Schumann, two composers who traveled in different social circles but knew of each other. (In one of Schumann's first published artic...
KRISTIAN LIN AND COLE WILLIAMS
"At Southern Methodist University, you can now major in video games. Finally, a degree more useless than political science." – Jay Leno