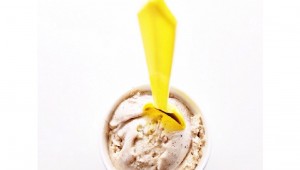 CHOW, BABY
As I peered into the nearly empty dining room of Steel City Pops (908 Currie St.), a new gourmet ice-pop joint in the West 7th area, I couldn't help but wonder why the owners would open the place just in time for winter. Nort...
Longtime friend Ellen Sweets remembers her days in the kitchen with the famous journalist.


LAURIE BARKER JAMES
As a fledgling journalist at Arlington's Young Junior High School, I got to have lunch with Molly Ivins. The legendary writerly rabblerouser who died of breast cancer in 2007 at the age of 62 had previously, famously worked f...