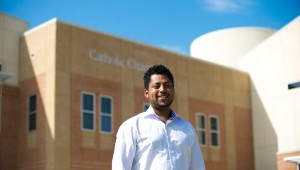 Translating for the U.S. Army made Afghanistan too hot for one North Texas resident.


EDWARD BROWN
Two years after a harrowing escape from Afghanistan and the Taliban, Frank finally has some semblance of normalcy in his adopted home of North Texas. He was recently reunited with his Afghan wife and young daughter. Frank's u...
GWYNNE DYER
It's beyond satire. U.S. Defense Secretary Robert Gates, telling The New York Times what he had learned during his long tenure, explained that "I will always be an advocate in terms of wars of necessity. I am just much more...