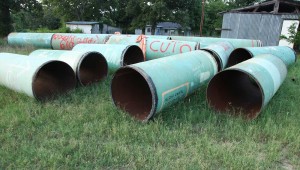 Landowners say TransCanada is having to replace many sections of its brand-new tar sands line.


PETER GORMAN
TransCanada, the giant energy company building the southern leg of the Keystone XL pipeline from Cushing, Okla., to Port Arthur, claims its pipeline will be state of the art and environmentally safe, but some Texans are questio...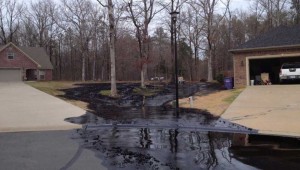 STATIC
The southern leg of the Keystone Pipeline came this much closer to being a done deal when owner TransCanada brought in a trackhoe last week and began to tear up a strip of the Crawford family farm in Sumner, Texas. According to...