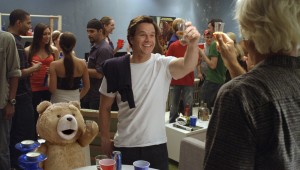 Seth MacFarlane knocks the stuffing out of his first movie.


KRISTIAN LIN
I have never been a fan of Seth MacFarlane or Family Guy, but when I saw the trailer for his debut film Ted, I thought, "This will either be brilliant or really stupid." Now I've seen the movie, and it's pretty much bri...
Slinging specialty burgers in the heart of suburbia is a win for Ted E's.


ERIC GRIFFEY
The sprawling suburbs and outlying areas of North Fort Worth haven't been historically known as exciting culinary hubs. The restaurant landscape is dominated by national and regional chains. And all those fast food joints. It...
Kristian Lin
Marijuana makes you mellow, so movies about people who smoke lots of marijuana usually try to be mellow.