Posts Tagged 'Texas Sharon'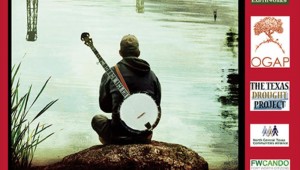 Jeff Prince
Fort Worth was a pioneer in urban gas drilling, much to the dismay of residents who feared (and soon experienced) environmental and quality of life problems. And now the movie director who introduced the scary side of fracking ...
Jeff Prince
Texas Sharon via her blog site Bluedaze has been exposing the natural gas industry's heavy-handedness for years. She's this area's version of Erin Brockovich, taking on rich corporate polluters with little mor...
Jeff Prince
From the sad but funny file: Sharon Wilson, aka "Texas Sharon," posted this photo on her Bluedaze web site this morning: This is near a Johnson County road where gas drillers have flocked in recent years.