Upscale pub grub alights on downtown.


LAURIE JAMES
It's a glorious time to be a foodie in Fort Worth. The plethora of interesting, innovative restaurants just keeps expanding. The latest is Bird Café, local restaurateur Shannon Wynne's new eatery and bar. Just walking dist...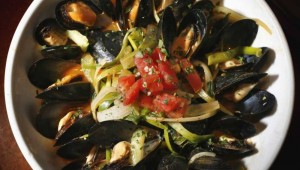 CHOW, BABY
Warning: Reading this column might trigger serious envy in those with shellfish allergies. Have an EpiPen handy. Chow, Baby is like the William S. Burroughs of mollusks. I'm an insatiable junkie with a penchant for depravity ...