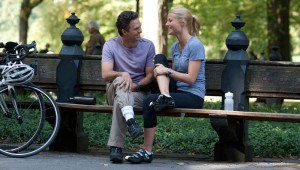 A look at three smaller films landing in Tarrant County multiplexes this week.


KRISTIAN LIN
Once again, a crop of low-budget films finds its way into our multiplexes this week for our edification. You might well turn to these films for a respite after an exhausting summer filled with one blockbuster after another, but...
... and a lot of great performances coming in pairs.


Kristian Lin
Usually when I assemble the picks for my year-end list of the best movies, there's a lot of flux among the choices as I get closer to deadline.