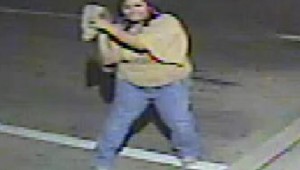 Jeff Prince
The woman in this security camera photo seemed to be having a good time along the 7th Street entertainment corridor Saturday night. The Velvet Box posted the photo on its Facebook page along with the message, "If anyone h...
Static
If last week's cover story ("Upsetting the Apple Cart," April 21, 2010) fired your interest in this spring's hotter-than-usual races for the Fort Worth school board, you may want to go to church. Not necessarily to pray...
Big Ticket
Having been shut down all summer due to repairs on the fire suppression system, the Amon Carter Museum holds its grand reopening this weekend.