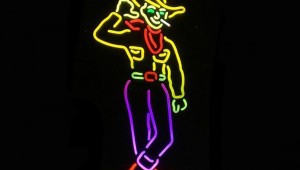 HearSay
It started with Eric. My buddy was the first among our crew of borderline dangerous jackasses to quit smoking. This was maybe seven or eight years ago, when it seemed the whole world lit up. Grandparents, little sisters, Cambod...
John Q. Public
To the editor: If I'm going to join the "revolution" that Gayle Reaves so eloquently described in the opener to your Best of 2009 edition ("Long May We Wave," Sept. 30, 2009) – a revolution a...
Static
So Kinky Friedman is making another stop in North Texas this week. On another campaign. For governor. Gee, didn't Static see this movie last month? No, wait, that was the latest Sandra Bullock flick.