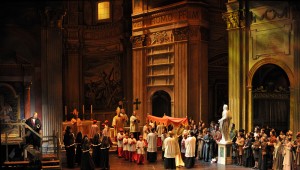 Hannibal Lecter and Transformers: looking at opera through fresh eyes.


Anthony Mariani
I liked Fort Worth Opera's Tosca so much I made my friends go see it. I didn't really make them go, but I did talk two rock musicians and a Fort Worth Weekly sales rep into humoring me. They didn't all turn into overnight...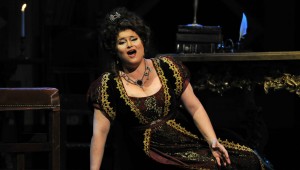 Fort Worth Opera begins its annual festival with a cannon shot.


Anthony Mariani
Fort Worth Opera kicked off its 2012 festival on Saturday at Bass Performance Hall with a performance of Puccini's Tosca, a three-act work that epitomizes grand opera: lots of romance, politics, art, violence, and death. And ...
Fort Worth Opera's Madame Butterfly falls short, but has some fantastic pieces.


Stage
The wait is over. It's been 14 months since we've staged an opera," said Fort Worth Opera director Darren Keith Woods, who could scarcely contain himself. "I'm so excited!" he burst out.