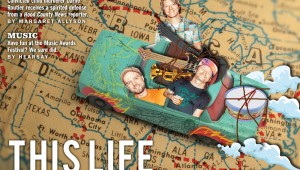 Like Dante's Inferno, there are rings of band "success." And 99 percent of them are long. And hard.


Steve Steward
I found the most tragicomic advertisement I've ever seen in the fall of 2008, when my old band, Darth Vato, was loading into a crappy bar in Longview to play a show. Stuck into a planter box littered with rocks and cigarette ...
Big Ticket
In the centuries immediately following Jesus' death, European civilization was fairly nonexistent and Christianity was just one of a number of religions vying for followers with the likes of Mithraism, Baalism, and Gnosticism...