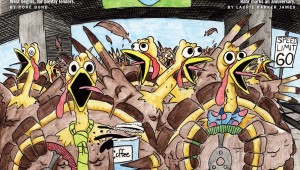 The birds that drove us to distraction this year.


FORT WORTH WEEKLY STAFF AND CONTRIBUTORS
There could be drought, hail, hurricanes, and tornadoes. Plagues of locusts could alight and the sky rain frogs. The sun could rise in the west and set in the east and the Trinity River Authority build bridges over dry land. Th...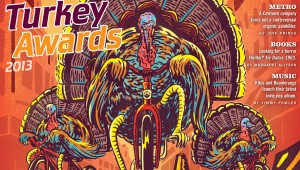 This year's flock of pavos: pedaling into infamy.


FORT WORTH WEEKLY STAFF
You know what they say about bright lights and big cities. In this case, how are you going to keep the turkeys down on the farm when they've seen Austin and Washington, D.C.? Yes folks, the current Turkey Awards flock leans a...