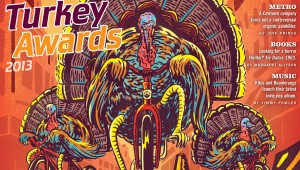 This year's flock of pavos: pedaling into infamy.


FORT WORTH WEEKLY STAFF
You know what they say about bright lights and big cities. In this case, how are you going to keep the turkeys down on the farm when they've seen Austin and Washington, D.C.? Yes folks, the current Turkey Awards flock leans a...