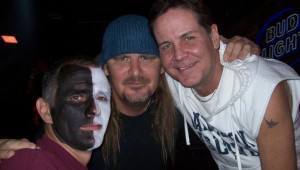 Headed to Austin this week? See some Fort Worth music. Or else.


Hearsay
Since the late 1990s, when I first started attending South by Southwest, I've complained so much about the annual music festival and conference that you'd think I was talking about some family reunion I'd been forced to g...
The Show
Most rock bands develop respect not by fancy book-learnin' but by playing holes-in-the-wall for peanuts.