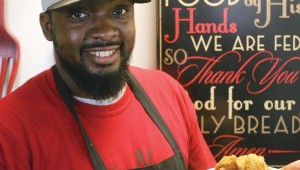 Taste and see that the food is good at this small, soulful eatery.


LAURIE JAMES
It's easy to drive right past Taste N See Chicken & Waffles. Located in a strip mall on Altamesa Boulevard, the eatery opened in June on a street that's jammed with fast-food joints, storage places, and dollar stores. A...
Chef Keith Hicks introduces the West Side to the novel concept of upscale soul food.


BRIAN ABRAMS
couple of years ago, almost as soon as Keith Hicks began cheffing at Cachonga's, the place went from ho-hum to wow.